Bushcraft/Woodsmanship Day or Weekend Courses
Course Content Includes:
Survival/ well being in the outdoors:Water, the importance of hydration in survival. Where to find water and how to purify it.
Fire Craft:
One Match Fires
Wet Weather Fire Lighting
Firesteel/Ferro Rod Use
Bow Drill Construction and Use
Flint and Steel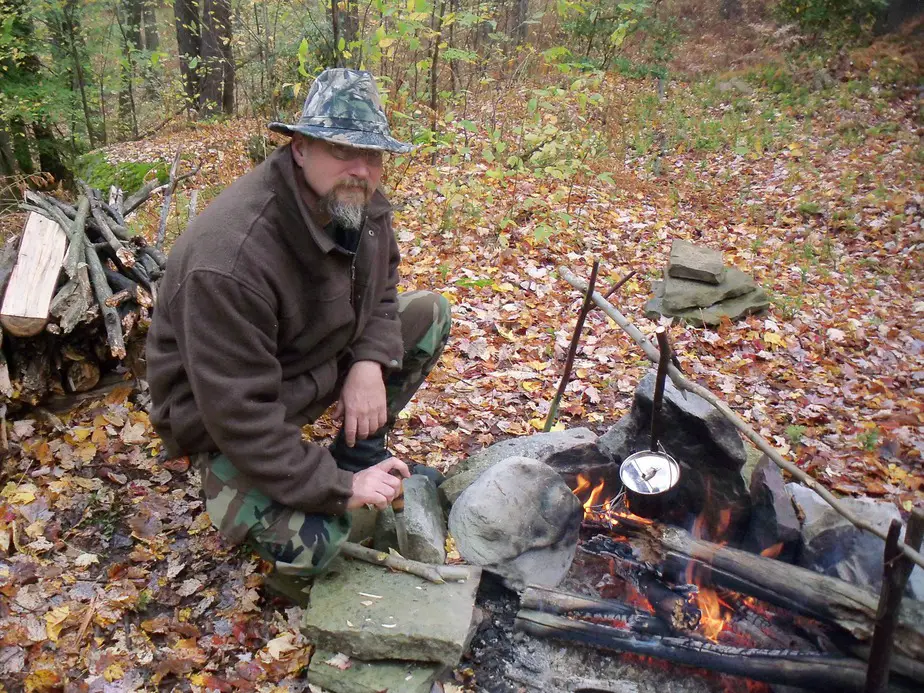 ​Outdoor Clothing:
The importance of making the right choices for comfort and survival.​
Camp Cooking
Shelter Craft and Construction
​Shelter, useful tarp setups for camping or emergency shelter.
Emergency natural material shelter construction.​
Bushcraft/ Woodsman Tools
Introduction, safety and selectionPlant Identification
Useful plants and trees for building, fuel, nutrition, cordage, etc.And more.One day course, 9am to 5pm. $95 per person. Minimum of three people.Weekend two day course, noon Friday to noon Sun. $200 per person, three person minimum.
For more information email or call 1-814-673-8792
Under 18 years of age must be accompanied by parent or guardian unless member of Boy or Girl Scouts of America and accompanied by troop and adult leadership.